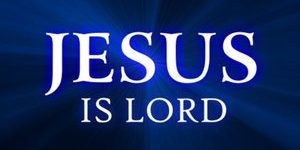 This site is a bible believing, non-denominational, and non-profit organization founded in January 2021 as Servants for JC Ministries, 501(c)(3). This ministry is dedicated to serving the Lord Jesus Christ by being a witness and a beacon of light (among darkness) on the web and in the world to non-believers by revealing the truth about our Lord and Savior, Jesus Christ, the one and true Messiah, that many unbelievers would come to know Jesus as their Savior! We also support the body of Christ by producing and edifying disciples in the world, including bringing back wandering sheep who have left their faith or fallen away due to a rebellion against God or due to drowning in the lusts of this world - James 5:19-20.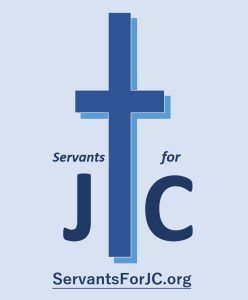 Our mission is: believing and confessing that Jesus is God's only Son, and that as Lord and Savior, He died for our sins so that we would be saved! In this confession, we believe that Jesus came to earth as God in the flesh via a virgin birth, mother Mary (blessed among all women), 2,000 years ago and was crucified and resurrected three days later as all the God-inspired Old Testament (OT) prophets wrote about where all prophecies of Jesus were fulfilled. We want to help proclaim the gospel (Good News!) to non-believers, in order, to help prevent many unbelievers from spending eternity and destruction in hell without God, but have everlasting life in heaven with Jesus! Therefore, we are servants for Jesus Christ (the true Messiah) to help further and expand His kingdom, and to give God in Christ all the honor, praise, worship, and glory!
Jesus said in John 3:16-17 (NKJV): "For God so loved the world that He gave His only begotten Son (Jesus), that whoever believes in Him should not perish but have everlasting life. For God did not send His Son (Jesus) into the world to condemn the world, but that the world through Him might be saved."
Jesus said to his disciples in John 14:6 (NKJV): "I am the way, the truth, and the life. No one comes to the Father (God) except through Me."
Peter, a disciple of Jesus, said in Acts 4:12 (NKJV): "Nor is there salvation in any other, for there is no other name (Jesus) under heaven given among men by which we must be saved."
Paul, an apostle of Jesus, said in 1 Thessalonians 5:9-10 (NKJV): "For God did not appoint us to wrath, but to obtain salvation through our Lord Jesus Christ, who died for us, that whether we awake or asleep, we should live together with Him."
This is why we are all called to be saved and to be servants of Jesus by letting our light shine as Jesus states in Matthew 5:16 (NKJV): "Let your light so shine before men, that they may see your good works and glorify your Father (God) in heaven."
VERY IMPORTANT:
Do you know where you will spend eternity?